Eating what you grow changes your life.
Whether you're a hotel seeking to grow your own organic herbs and vegetables for your guests, 
a villa owner who wants to offer fresh veggies and a garden experience, 
a small farm looking to transition to organic growing methods, 
or a family hoping to grow healthy food at home...
we got you.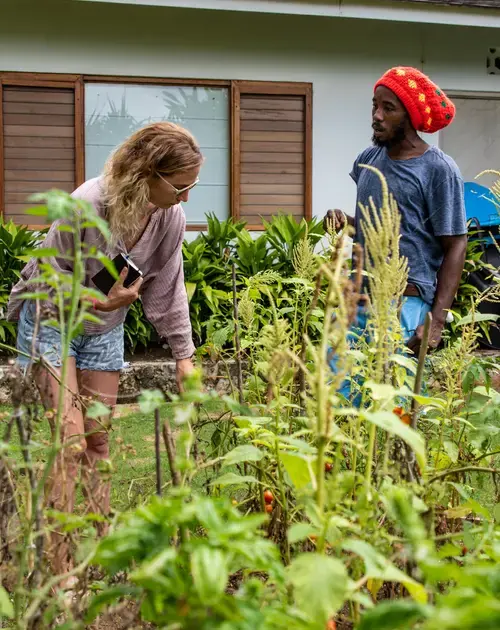 Offerings
Dream-Up & Design
We dream-up and design an organic garden to fit the very specific needs of your space, using as many local materials as possible. We make sure that the style and growing patterns of your garden are tailored to your particular setting and situation. This can be a small raised bed home garden, an experiential space integrated with art, a small hotel farm mixed with programming to create something very unique for your guests...and more.
Organic Farming Training
From small holdings to larger farms, we offer training in how to transition to organic farming practices. This can be consulting on established projects or new ones. Organic is better for the earth, better for people. We can't compromise.
Farm-To-Table Events
We have a long track record of putting on Jamaica's most dynamic Farm to Table events with guest chefs, magical settings, and surprising details.
Menu Enhancement and Marketing
Once your property's garden is producing, we will work with kitchen staff to create a new and exciting menu drawing from what's growing in the garden. We will also guide you on how to creatively market your new offerings.
"Only by growing some food for yourself can you become acquainted with the beautiful energy cycle that revolves from soil to seed to flower to fruit to food...You will appreciate it fully, having known it all its life. --Wendell Berry